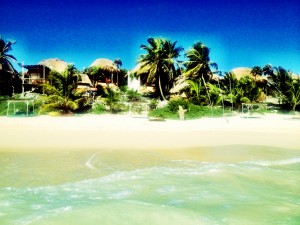 It may well be one of the most tired cliches in travel writing, but Tulum really does look like paradise on Earth: fine white sand lined with coconut trees, aquamarine water (with no sharks or other nasties), lush jungle, eco-trendy thatched huts and the most magnificent Mayan ruins spread out on the beach. Beautifully preserved, this magnificent resort -the jewel of the Mayan Riviera, well ahead of the more known, but definitely less appealing, Cancun and Playa del Carmen- combines unspoilt natural surroundings with a trendy, sophisticated edge, making one feels like a modern-day Robinson Crusoe: surrounded by nature at its best, but also -which is rather nice- spoilt with top-notch restaurants, trendy boutiques and a beautiful, stylish crowd. A place not to be missed, all the more that its unspoilt nature might not last for very much longer, as developers have started hijacking the jungle to build some dreaded "condos"…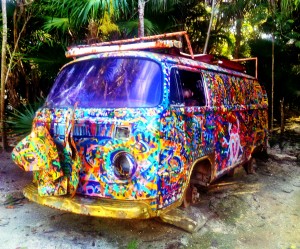 With its eco-trendy vibe, raw beauty and great food scene, Tulum has recently become a firm favourite with Hollywood A-listers, fashionistas and Burning Man ravers alike.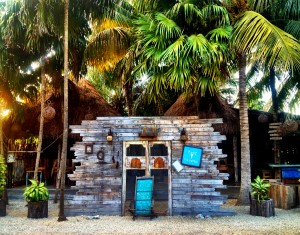 Nature lovers enjoy its lush jungle and heavenly beaches –all aquamarine sea, white powdery sand and coconut trees- beautifully preserved thanks to an ecological ethos that limits the use of electricity and favours thatched roofed cabanas over concrete. But for all its natural gorgeousness, Tulum also appeals to the stylish hedonist with its understated-but-chic hotels and amazing restaurants. No wonder that the likes of Mario Testino, Demi Moore or Alexa Chung love this Caribbean paradise, which has the rare double quality to be at once unspoilt but sophisticated.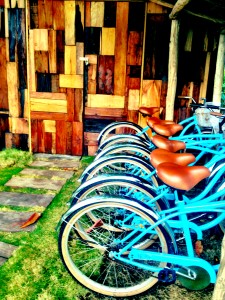 Activities Tulum is a yogi paradise, with a vast array of classes both in hotels and in dedicated open-air studios such as Maya Tulum and Yoga Shala. For those who like their workout to be more shaky-booting than reflective, Resort Amansala offers a very efficient "bikini bootcamp" (Cameron Diaz, Drew Barrymore and Reese Whitherspoon are clients), with up to six calorie-busting classes per day, including zumba, kick boxing and African dance. For a bit of pampering, there is no shortage of spas, the most sparadisiac of all being Yaan Spa (no website yet but contact can be made through exclusive hotel Be Tulum). Its ultra-contemporary, organic design is mind blowing: check the amazing roof garden and infinity pool if you can. For those with a taste for the esoteric, Tulum is no short of shamans, such as Mayan healer Daniel Pool Pech (at Papaya Playa) and medium Bobby Klein, both of whom have an international following that goes way beyond Tulum. At the end of Tulum's beach lies Sian Ka'an, a gorgeous natural reserve.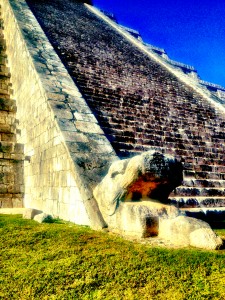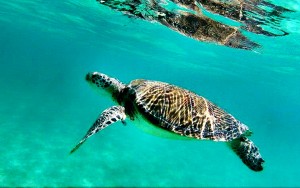 Day trips It would be a shame not to visit close-by Akumal Beach, where you can have your own taste of The Great Blue by swimming with sea turtles and stingrays. Snorkelling or diving in cenotes -those underwater caves and open water pools Yucatan is famous for- also makes for a truly unique and fun experience. For archeological buffs who'd like to venture beyond Tulum's ruins -however beautiful they are-Chichen Itza, one of the new Seven Wonders of the World, is a must: situated at about two hours and a half of Tulum by car, it displays impressive Mayan remains. It's also very touristy, so is best visited at opening (8am) before the buses arrive. If that's too far,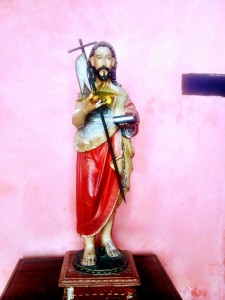 Coba, about 40 minutes drive from Tulum, is another interesting site: while it's smaller than Chichen Itza, it has the advantage of being set amidst the jungle and not yet fully excavated, which gives it more of an Indiana Jones feel. At last, those in search of colonial Mexico will love Valladolid (63 miles from Tulum), an exquisitely pretty town famous for its 16th century buildings and churches painted in vibrant colours.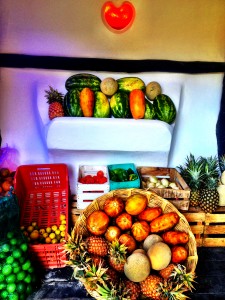 Foodies Gastronomes will be equally delighted, as the offering is surprisingly good and varied. Super stylish Italian restaurant Posada Margherita has a small but perfectly made menu that includes the most amazing, melting-in-the-mouth fresh fish poached in seawater. For a romantic dinner and a taste of contemporary Mayan cuisine at its best, talented chef Jorge at the exclusive Coqui Coqui Hotel will prepare a four-course meal with the products of his daily market, reinventing traditional recipes to give them a modern twist. For those who might tire -if possible- of ceviche and guacamole (the standard meal in Yucatan), the rib eye steak at good-looking Casa Banana is just what's needed- the owners, unsurprisingly, are Argentineans, and they definitely know their meat. Juanita Diavola makes great oven-fired pizzas, and the best octopus carpaccio ever. For impeccable design, the much-hyped restaurant Hartwood is the place to be, providing you don't mind the New York style one-hour-and-a-half wait for a table. Both trendy Casa Jaguar and relaxed El Tabano offer inventive Mexican dishes served in a cool but relaxed environment, while chilled out bar Mateo's make great fish tacos (the ones with mango sauce are the best) and good cocktails that can be enjoyed in its sunset lounge.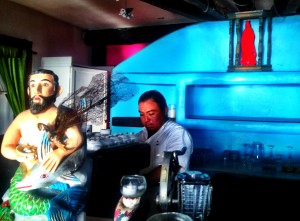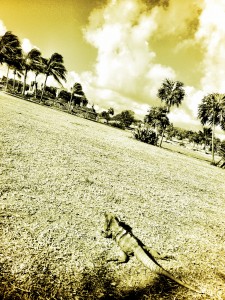 Partying If that's what you're after, then January is the best (and pretty much only) time to go to Tulum, when the BPM and Day Zero festivals take place in Playa Del Carmen. While this town is one hour away by car, most of the DJs playing there- including the like of Pete Tong, Damian Lazarus and Jamie Jones- tend to stay in Tulum, throwing all night parties on the beach. For the past two years, London-based record label The Young Turks has also curated its own New Year's Eve party in Tulum, bringing a cool Ibiza-like, all-night-long celebration vibe to the usually sleepy resort. While Tulum doesn't have any nightclub at such, there are more parties to be found, be it in Casa Jaguar's jungle bar –which opens at the back of the restaurant in the high season- or at Hotel Papaya Playa, famous for its monthly Full Moon Saturday parties. Locals also praise Hotel Ahau as "the" place to meet for a drink and to gather information on what is going on where.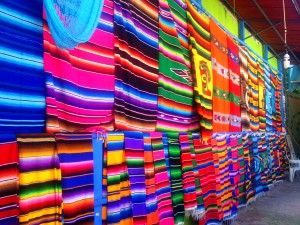 Shopping Once again, Tulum and its surroundings definitely tick all the right boho-chic boxes. So better not to pack too much in the first place, as you're likely to come back with a selection of local goodies such as lovely traditional cotton dresses (perfect for Mediterranean summers), hand-stitched boho-chic bags, embroidered pillow cases and quirky, colourful jewellery. There are plenty of Mexican artisanal shops in Tulum Beach (and even more in Tulum Town, which is worth a visit if only for that), as well as some more upmarket boutiques. Mr. Blackbird sells some original one-off pieces of contemporary jewellery created by local designers as well as cute handmade macrame sandals. Caravana Montaecristo makes cool, modern canvas and leather bags using traditional Mexican techniques, while its sister brand Coqui Coqui Perfumeria sells stylish, good quality fragrances and candles inspired by the scents of Yucatan. MexicArte (there are two branches, by the beach and in town, the latter being more interesting) has a quirky selection of earrings, key rings and bags featuring Dia de Los Muertos skeletons and Frida Khalo, which make for fun presents. If you decide to go to Valladolid, don't by-pass Dutzi, a lovely boutique that sells the loveliest of bags and clutches, designed by an ex-fashion journalist and handcrafted by Mayan women.
Packing Swimwear, sarongs, goggles, sunscreens, mosquito repellent, aloe vera for sunburns and an American plug adaptor for electricals. A torch, as there is no street light and the use of electricity is limited, indeed sometime inexistent (all hotels, shops and restaurants are powered by not-always-reliable generators). Yoga clothes if you're planning on doing classes, trainers for running if you're into it. Don't even bother with heels -even comfortable wedges- as you're likely to spend days and nights in flip-flops; bring flat sandals at best if you really want to make an effort. Floaty kaftans and cute cotton dresses will suffice in evenings- Tulum is stylish but not glam: the more understated, the better. A cardigan and stole, as evenings can be chilly. No need to bring a full bag of make up either: a touch of lip-gloss and mascara will do (if any).
Getting around Tulum has a very peculiar configuration, being divided into two separate entities, the beach and the town, running parallel to each other but separated by the jungle. Each is organised around a main road, with the touristic zone being concentrated on a five-kilometres stretch alongside the beach. Taxis are the best way to go from Cancun airport to Tulum, as they're relatively cheap, especially long distance -while car rentals are not-, reliable and hassle-free. Once in Tulum, the best way to circulate is by foot or with a bike (plenty of rentals everywhere). You can also hail a cab at night if you don't feel like walking or cycling between hotel and restaurant in the dark (remember: no street light). Most taxis don't have a metre, but tariffs are fixed by the local trade union so there's usually no big surprise.
Tips Tulum might be hailed as the new Goa/early-days-Ibiza, but this hippie paradise comes with a hefty price tag, with the some hotels charging up to £600 per night during high season. Of course, there are more affordable options, but on the whole, be prepared to spend for the full Tulum experience. That said, don't hesitate to haggle in shops- prices can drop up to 50% with a bit of negotiating and even the most upmarket boutiques will usually give you a discount if you ask. Talking of which, beware of the provenance of the products you buy, especially in some of the most pricey boutiques in Tulum Beach, which sell swimwear from Argentina, knitwear from the Czech Republic and kaftans made in Ibiza: not necessarily bad as such, but clearly not the most Mexican of products. When it's easy to withdraw cash in Tulum Beach, both in pesos and American dollars (both currencies are equally used), the many ATM machines found in front of hotels, restaurants or shops are privately owned, and charge a ridiculously hefty commission for USD. Much better to head to one of the banks in Tulum Town or at nearby supermarket Chedrauy, where the rates are much more reasonable. Avoid booking your transfers to and from Tulum through Yellow Cars at Cancun airport: they overcharge and their drivers have a reputation for being rude. Much better to take a normal cab. And don't be afraid to travel there on your own- Tulum is very safe.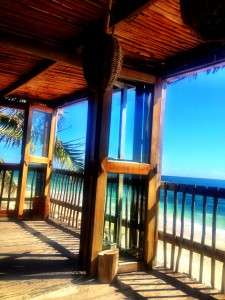 In terms of places to stay, there's a decent degree of options, from camp sites to 5 stars luxury boutique hotels, although as a general rule, Tulum tends to be above average-pricey. I stayed at Papaya Playa and Playa Azul, which were both great with the first having the double advantage of a prime location and of various price options, from basic cabins to luxurious cabanas. For more details, see the reviews I wrote for Red Magazine Online: Papaya Playa and Playa Azul.