Remember the Nineties (of course!) and all that goes with it:  from the grunge/hip hop/rave scene movements to "the Rachel" haircut, Nirvana, Ministry of Sound or Nintendo… Well, those who have fond memories of this decade should love the new event that Bourne & Hollingsworth is launching this weekend in East London. Created by the team behind the ever successful Blitz, Prohibition and Dark Circus parties, Playback: The 90s Party will recreate the distinctive sounds, looks and tastes of the 1990s.
The Setting For the weekend, an East London warehouse will be transformed into the ultimate 90s party venue, with a style and atmosphere reminiscent of something in between The Viper Room, Ministry Of Sound, and Supernova Heights. Featuring two large party spaces, the warehouse will be decked out with a games room inspired by the era of the Nintendo, dance podiums fit for Madonna, and a huge screen showcasing 90s classic films and VJ mash-ups.
The Fun Throughout the evening, partygoers can challenge their highest score at Pacman, push it to Salt 'n' Pepa, get loaded to Primal Scream, or body pop to Run DMC as part of a 90s break dance stand-off. A hair and make-up stand will also be available, channelling some of the most famous looks of the decade, with cocktail bars offering frozen daiquiris, pina coladas, wibbles and blue lagoons.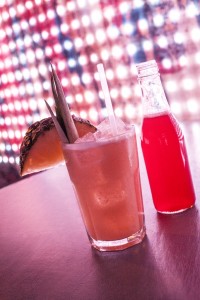 The Music There will be a mixtape of DJ classics, with tunes that suite any grunge groupie, pop princess, and hip-hop homie. Specially curated live music, including special guest headline acts from the decade will keep party people on the dance floor until the early hours. 
The Dress Code Guests are encouraged to channel their inner grunge child, Rock God, preppy freshman, low slung rap star or technicolor raver. So plenty of lipliner, bindis, bodysuits and high waisted denim for the girls and flannel, ripped jeans, Adidas tracksuits, acid brights and bucket hats for the guys.
The Details Playback: The 90s Party at The Laundry 2-18 Warburton Rd London E8 3FN on Friday 22nd – Saturday 23rd May 2015, 8pm-2am. Tickets priced at £25.