Granted, Brick Lane might not immediately bring to mind the sweet life of Italy. However, things are about to change with the return of House of Peroni this month. The successful pop up concept is back to London this spring with The House of Peroni Residency, a month-long celebration of the very best of Italian culture to London. Inspired by the Italian Piazza, House of Peroni is transforming a little corner of East London into a metropolitan garden teeming with food, drink and music, with highlights including a vegan private dining experience with Michelin starred Siciilian chef Accursio Craparo.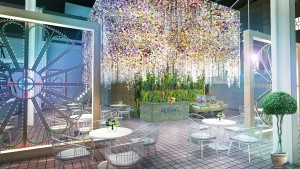 The Setting Multiple bars offering a menu of highly inventive Peroni Nastro Azzurro infused drinks influenced by everything from the architecture to the flavours and scents of Italian piazzas, immersive floral installations by natural sculptor Rebecca Louise Law, Multi-coloured bulbs installations by Italian light artists Luminarie De Cagna, as well as a granita bar, a Sicilian street food shop, a bespoke coffee menu and a private cinema.
The Highlight If vegan Michelin starred chefs remain quite rare, they are even rarer in Italy. However, it's not just for the novelty factor that gourmets should try chef Accursio Craparo's innovative take on Sicilian cuisine. One of Italy's leading young chefs, his cuisine is inspired by his grandmother's recipes and Sicily's wild nature, but modernised thanks to raw cooking techniques and inventive ingredients combination. And if forsaking meat and fish for the night is not an option, there's another non vegetarian tasting menu to choose from.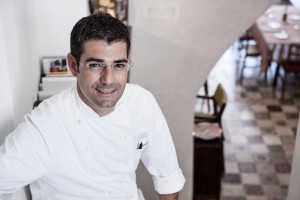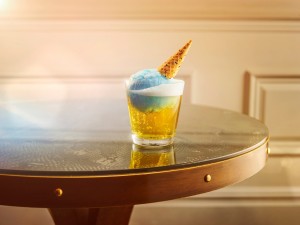 The Fun Those who like me have a penchant for tasty cocktails, especially those including flowers, should also definitely try The House of Peroni's granita bar. Top of my trying list is the  iris flower and violet creation topped with gin, offered alongside other recipes created by top molecular mixologist Simone Caporale. And if that's not enough, you can book an immersive masterclass to uncover the tips and tricks behind molecular mixology, learning how to change liquids to solids, foams and jellies. 14th May-10th June www.thehouseofperoni.com