It might not appeal to the hordes of skinny supermodels descending upon London for London Fashion Week, but Bar Chocolat should delight all chocolate lovers. A pop up space combining art installation, bar and restaurant, it opens for five days only in Covent Garden, with installation by Bompas & Parr and all kinds of lovely little details to please the eyes as well as taste buds.
Created by the new Belgian chocolate liquor Bailey's Chocolat Luxe, the pop up art exhibition/bar/restaurant coincides with London Fashion Week to offer sophisticated londoners a week-long immersive experience in Covent Garden. Fashionable names like food architects (a category onto themselves) Bompas & Parr and stylist Petra Storrs, who has created costumes for Lady Gaga and Paloma Faith, have been drawn in to create a multi-sensory space which is chic and rather fun.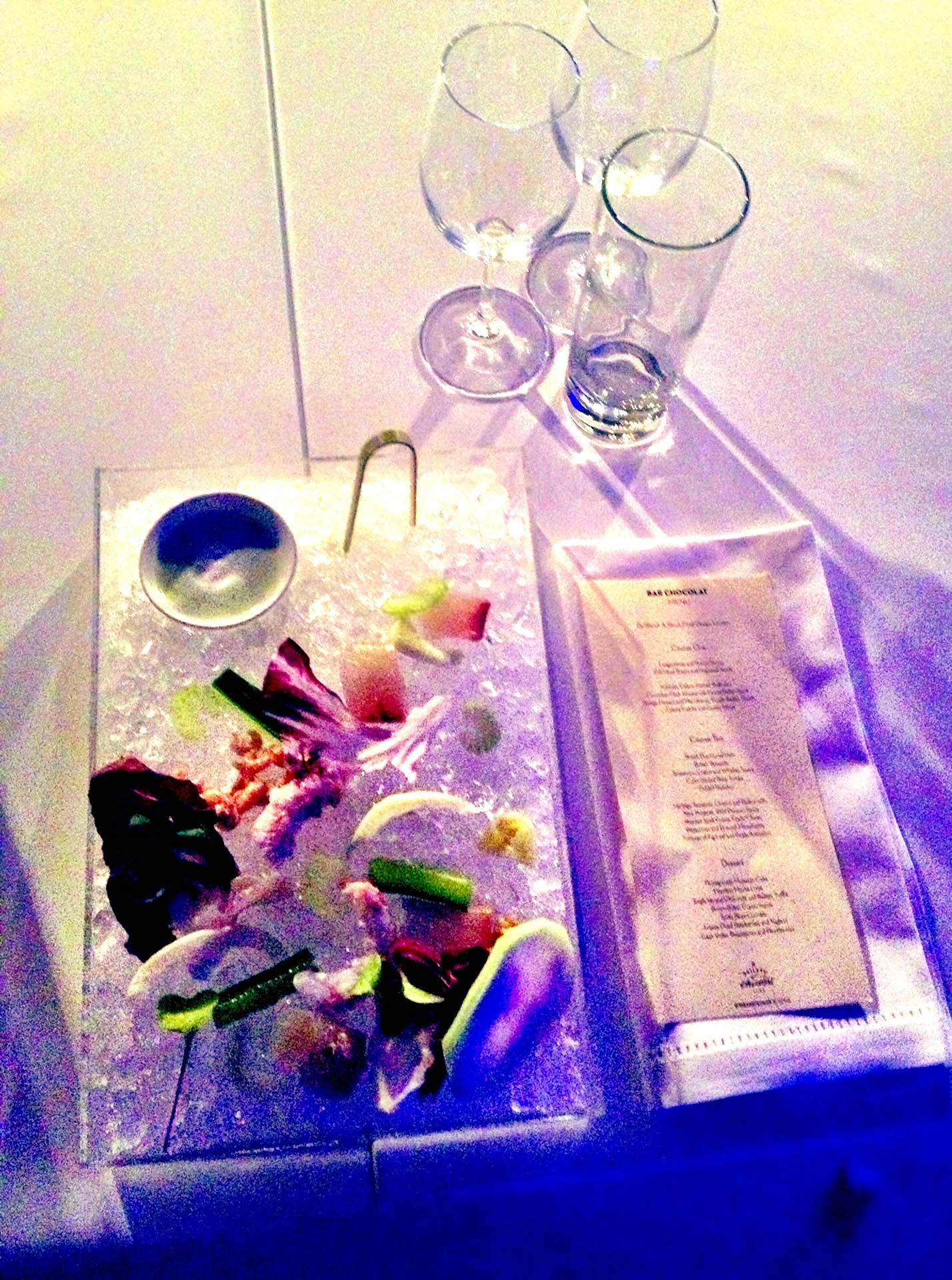 There are some exquisite rose, ginger or citrus flavoured chocolates by Amelia Rope displayed as art installation (and thankfully regularly restocked!) and an an experimental -and rather sophisticated- supperclub from Blanch & Shock, combining theatre and innovative cuisine in a three-course dinner laid directly on to the long U-shaped table for 30 diners. Very banquety!
Bar Chocolat, Mercer Street Studios, London WC2H 9QE-Wednesday 11th – Monday 16th September- Entrance Free, Lunch £17.50, Dinner £25. Pre-booked tickets via www.barchocolatlondon.com (over 18 only).